IMPORTANT MESSAGE TO NONMEMBERS VISITING THE GYM: Please ask for me "CARLOS HURTADO" at the front desk when you visit the gym. I'll take care of you from the very beginning. If you have any questions please text me or shoot me an email.
Interested in working with me? Email me at [email protected]:
UFC Gym Kendall Coach / Team Leader / Transformation Challenge 2017 Top Coach

Professional Super League Live Athlete and Classic Physique Pro (NSL)

When it comes to the health and fitness industry, the only ambition I have is to say that I made a positive change. I want to share all of my knowledge and help as many people as I can. I am an expert in body-fat reduction, Author of the The Fat Cycling Method, and a competitive natural bodybuilder. I love to compete, challenge myself, and above all, I love the natural lifestyle.  
What are Nature's Juicehead Fitness Credentials?
Over 20 years of combined experience in nutrition planning and weight-lifting programming acquired through high school, college, and personal experience and participation.
Over 10 years of considerable work experience putting successful weight loss plans together for clients.
Over 10 years of considerable work experience running group classes ranging from small to large groups.
Author of The Fat Cycling Method and Prepped to Win.
Determination, hardworking, and team player qualities that have enabled me to be a successful high school and college baseball player.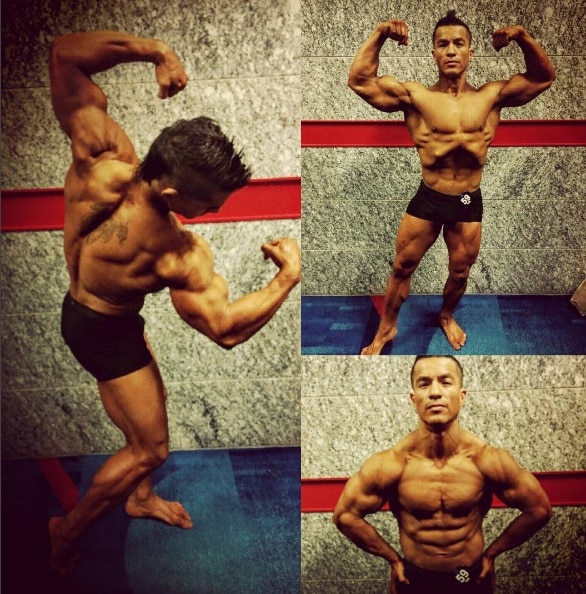 CERTIFICATIONS
National Academy of Sports Medicine (NASM)
Performance Enhancement Specialist (PES)
Corrective Exercise Specialist (CES)
Fitness Nutrition Specialist (FNS)
EXPERIENCE
UFC Gym Kendall (2016-Present)
Team Leader and Personal/Group Trainer
RedZone Fitness Coral Gables (2013-2016)
Group Instructor
Ran group classes ranging up to 25 plus women at a time.
Wrote workout programs and effective strategies to give clients maximum experience.
Physiotraining Pembroke Pines (2012-2013)
LA Fitness/Ballys Coral Gables (2011-2012)
EDUCATION
Florida International Uniersity (2002-2006) – Bachelors of Science (Civil Engineering)
Southwester Community College – Associate of Arts (2000-2002) Creston, Iowa
All Regional Athlete – Baseball – Position: Pitcher – 2002
Athlete of the Year 2002
Work-Study of the Year 2002
Hobbies
Bodybuilding (Classic Physique Competitor)
MMA (Brazilian Jiu Jitsu, Muay Thai)